Published on: May 11, 2021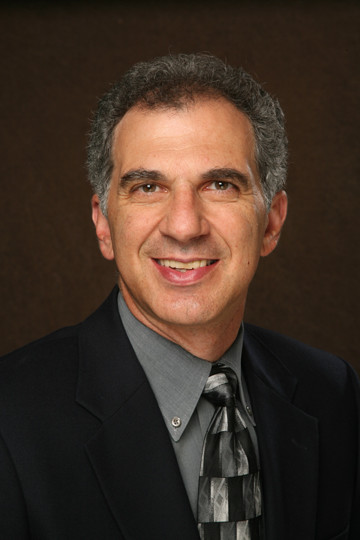 by Michael Sansolo
Someday soon, there will be an edition of MNB that lacks any mention of Covid 19, but that day hasn't come yet, for many good reasons. For months now and maybe longer, we've all been wondering if or how life will be changed by more than a year of Covid-related lockdowns. Maybe we shouldn't have asked.
The New York Times reported last week on one covid related change: people are showering less often, dropping from daily to, in some cases, weekly. Since I imagine we'll start traveling again soon all I can say is I hope those shower-avoiding folks aren't on my plane. But not everything has gone away. The Times also reported on how many women are starting to think - and not with complete happiness - about the return to shape wear (Spanx) and high heels.
Pandemic related changes will hit in other areas as well. The Washington Post recently reported that New York City schools are weighing the possibility of eliminating "snow days," those wonderful times when inclement weather caused schools to shut down. Thanks to a year of questionably successful remote schooling, the nation's largest school district believes snow or weather postponements are no longer necessary. Rather, those days can simply switch to remote learning, something that at least some students and parents in New York think is the worst idea ever.
The reality is that there will be some lingering changes due to Covid beyond the recognition that inclement weather is no longer an excuse to miss a day's work or an algebra exam. The remote skills we acquired in covid are likely to remain.
Again, the Post recently wrote about which ones might be lasting (such as wearing face masks when we're feeling ill) and which might be fleeting (sweat pants 24/7). One area of uncertainty is what happens at mealtime.
Certainly supermarkets are hoping that the forced return to home cooking for all meals will remain, at least to some extent. The Post agreed that to some extent, home cooking is back but with some twists. For example, thanks to product shortages and reluctance to make fill-in shopping trips many home cooks found creative ways to use whatever was on hand to get meals on the table.
The challenge to the entire industry is to figure out the best ways to retain at least some of those stunning sales gains produced by the almost complete shutdown of the restaurant industry for at least part of the past 14 months.
That would begin with recognizing (as we've written before here on MNB) that it's likely you were not the main reason sales jumped so spectacularly. But just because fortune favored you for the past year is no reason to think you can't hold onto some of the gains.
Recognizing that many homemakers are counting the minutes until the family can eat out again, it's also a great time to remind them of the benefits of eating at home - nutritionally economically and more. For years now, studies have shown the unexpected benefits of families eating at home together from improved scholastic performance among children to lower incidence of risky behaviors.
So let's redouble efforts to remind shoppers of all the labor saving steps offered by retailers and manufacturers to help them get meals on the table faster and easier than ever. And then double down on those benefits of home meals.
But consider the argument of the food critic writing in the Post about how the lockdown turned many homemakers into more creative and better cooks as they simply looked for ways to use whatever was in the pantry or they just worked to up their game in the kitchen. Perhaps, it's time for some in-store recipes competitions, challenging shoppers to share some of their covid-related creative solutions, which might help sustain the momentum to keep cooking at home.
At the Washington Post writer put it wonderfully: "When every day looks exactly the same as the last, paying attention to simple things — making better coffee in the morning, planning a fancy homemade dinner for you and your partner, decorating a layer cake — helps relieve the cabin fever. I hope that sense of care and adventurousness lives on, even after people feel free to dine out."
Sounds like a winning recipe to me.
Michael Sansolo can be reached via email at msansolo@mnb.grocerywebsite.com.
His book, "THE BIG PICTURE:  Essential Business Lessons From The Movies," co-authored with Kevin Coupe, is available here.
And, his book "Business Rules!" is available from Amazon here.