Published on: June 22, 2021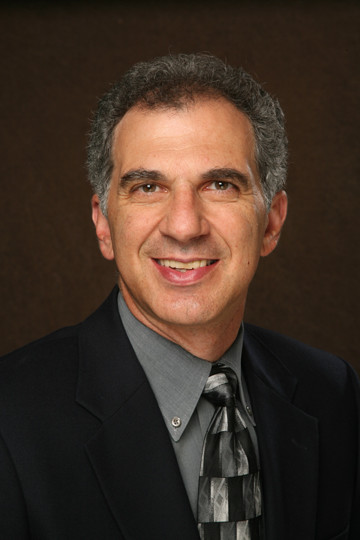 by Michael Sansolo
The road to relevance is never smooth, especially when the fundamentals that built a business or industry all change. It takes a bold company to understand, accept and act upon a foundation badly in need of an overhaul.
But occasionally it happens.
Right now we are seeing this is a number of places. Take General Motors, which seems hell-bent on leaving the model of internal combustion engines behind. Or more amazingly, consider Victoria's Secret, which is suddenly going full speed in the opposite direction of the formula the company used to build itself.
Possibly those two companies (and there are others) have actually taken a look at other giants like Kodak and realized the risk in innovation is worth the reward of remaining relevant and profitable.
The news on Victoria's Secret seems especially worth considering, at least until time tells us whether the shift is successful.

"When the world was changing, we were too slow to respond," said Martin Walters, the former head of Victoria's Secret's international business and chief executive of the brand since February. " We needed to stop being about what men want and be about what women want."
(One also has to believe some impetus behind this move could come from the company's new board - the subject of Kevin's FaceTime video last Thursday. CEO Waters is now the only man on that board, which hardly seems radical for a company that makes apparel for women.)
An incredibly high profile demonstration of this new commitment will be pretty apparent shortly in the company's massive fleet of stores, its advertising and its entire image. Victoria's Secret is dumping the ideal of supermodel figures and switching to more normal body types. What's more, the company is replacing its lineup of models (the "angels") with women who have achieved success in a wide range of fields.
Among them is soccer star Megan Rapinoe, who has been outspoken in her past criticism of the image of femininity and sexuality that Victoria's Secret marketed. Like it or not, hiring her is one bold step.
Let's be honest here. It's highly unlikely that General Motors or other car companies would be actively working on electric engines if they didn't see business opportunities in them or tremendous risk is staying their current course.
And Victoria's Secret would not be changing its entire approach if business were still booming for bejeweled bras.
But it's still pretty remarkable to see companies willing to embrace such a sharp level of change instead of following the usual path of sticking to the aspects that built their original success. And the lesson, I'd argue, in these stories is pretty straightforward. That is: sometimes even the most successful business model needs to be questioned and we all need to examine the most sacred cows in business. It might be time to turn them into burgers.
It's a question you should probably ponder regularly inside your companies. We all know the world is constantly changing. Consumers are changing, competition is changing and expectations are changing. So rather than rage over whether this is political correctness or cancel culture run amok, ask yourself (as Kevin has written repeatedly here at MNB), is the change outside our company moving faster than the change inside?
If the answer is yes, you need to get cracking. In fact, you should have started already, but let that go and get working right now.
Again, we might not know for years if drivers are going to accept electric powered Ford F-150s or Chevy Corvettes. Nor will we know if Victoria's secret to success will be worth following. But we do know that corporate graveyards of full of once great companies that simply don't exist today because they stuck with a model way, way past it's expiration date.
If you don't believe me; go visit an A&P store or Sears or Kmart. And remember that at one point, all three of them were dominant. Certainly it won't be a Kodak moment.
Michael Sansolo can be reached via email at msansolo@mnb.grocerywebsite.com.
His book, "THE BIG PICTURE:  Essential Business Lessons From The Movies," co-authored with Kevin Coupe, is available here.
And, his book "Business Rules!" is available from Amazon here.