Published on: July 13, 2021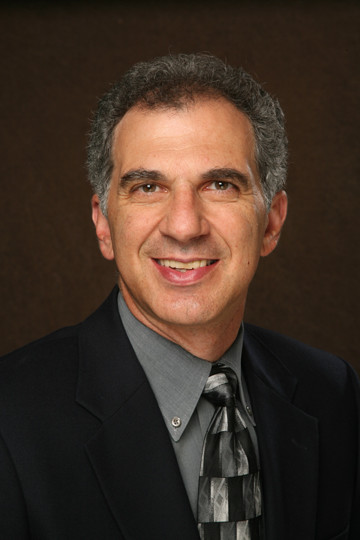 by Michael Sansolo
Something instructive apparently happened recently in the National Basketball Association (NBA) finals. I doubt it was meant as a business lesson, but it certainly provides a great one.
According to a report I read about the second game in the championship series (I didn't watch any of it), the Milwaukee Bucks changed their defensive strategy after losing the first game. The only problem was that their opponent, the Phoenix Suns, adjusted to the adjustment and grabbed another victory.
Honestly, I'm not a big pro basketball fan and I don't really have anything insightful to say about either team, the game or anything else except for that notion of the Suns adjusting to the Bucks' adjustment and beating them again. I would argue there's a powerful lesson in that for all of us.
We've talked here before about the importance of flexibility. We've used the famed Mike Tyson quote about how all his boxing opponents always had a pretty good strategy to beat him, at least until Tyson punched them in the mouth. Likewise, we've quoted a prominent former US Army general who talked about how every battle plan is perfect…until that plan meets the enemy.
The lesson is pretty straightforward; plans are great, but only if the individual, team, company, Army or whomever realizes that the plan needs to be flexible to change with the changing realities of the competition, consumers or whatever. In other words, just like the Phoenix Suns you need to adjust to the adjustments.
And frankly, the time to think about that is right now. No doubt there are countless readers out there who got to this spring delighted to have simply survived the year of covid lockdowns. You might have even had plans to capitalize on how shopping habits had changed by examining everything from omni-channel operations to pent up consumer desire to return to normalcy.
But once again, the situation changed. Now internal discussions are likely focusing on how to cope with a sudden inflationary spiral in pricing and a seemingly universal inability to find enough workers for anything. Like it or not, you've got to adjust to the adjustments.
The ugly truth is this: stuff is going to change again and maybe quickly. We have no idea if the inflationary jolt is lasting or if it will fade quickly, just as we can't know what reality is going to sting the job market and either extend this period of worker scarcity or end it quickly.
Likewise, you can't know exactly how consumers are going to respond to the seeming end of covid, just as we don't really know if covid is defeated or simply regrouping into new variants. (The virus is adjusting to our adjustments because that's what nature does.)
Inflation has been so incredibly low for decades now that many companies and consumers may have forgotten how to cope with rapidly rising prices. It may be worth looking back to the 70s and early 80s to get a sense of what did and did not work. (Let's hope plain label and spotty quality generics aren't due for a moment in the retro spotlight.)
Let's also consider how to cope with employee scarcity by studying why jobs in your company may be unattractive (an overdue exercise) and also studying areas where labor is wasted.
As you do all this, remember the one rock solid lesson from history and the Phoenix Suns. Whatever plans you make will likely have to evolve quickly as the situation changes for you. Adjust to the adjustment - make it a mantra!
Michael Sansolo can be reached via email at msansolo@mnb.grocerywebsite.com.
His book, "THE BIG PICTURE:  Essential Business Lessons From The Movies," co-authored with Kevin Coupe, is available here.
And, his book "Business Rules!" is available from Amazon here.