Published on: August 17, 2021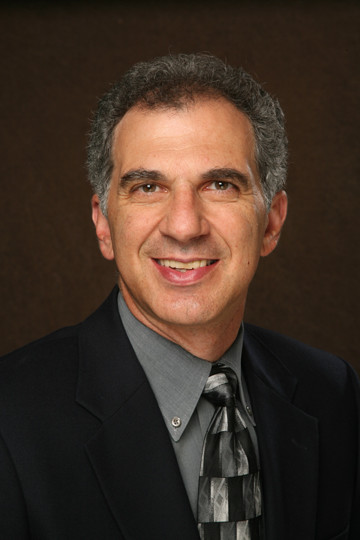 by Michael Sansolo
I've heard it said that the easiest ways to get really rich are, in no particular order: get born into the right family or discover that your house is sitting on top of oil.
I prefer to seek a third option, which is to find an unsolved problem and solve it. That seems far more achievable to me and probably to most.
With that in mind, I was interested to read a recent article in the Washington Post about how a number of retailers - from JC Penney to Zappos - have focused on solving what may be a multi-billion dollar problem. That is, creating clothing choices for people with special needs.
As the article explains, it's estimated that 25 percent of American adults or 60 some million people have some kind of special need and there are millions more children with similar issues. And these people might have all manner of problems with traditional clothing choices from sensitivity to tags, seams and specific fabrics or the simple need to conceal medical devices such as feeding or breathing tubes.
The upshot of all of this is the belief by industry experts that efforts to provide friendlier clothing to this large population cohort is already a billion dollar business that could grow to $60 billion in no time. As my wife works for a charity that provides social opportunities for people with developmental differences I've become aware at just how large and important a market this could be.
I share the happy belief that this population is far from invisible to many supermarkets that, through the years, have found ways to employ and creatively use staffers with developmental issues. It's a great credit to the industry.
But the point of this column isn't to talk about one population segment, but rather the endless hunt for opportunity. The food industry more than any other serves all population groups. For that reason, I'm hoping that the recently reported findings from the 2020 census are being studied and considered at length. No matter where you stand politically on the growing diversity of the country, as business people we all need recognize that the shifts in demographics represent challenges and opportunities to business. (Kevin wrote about this topic in Monday's MNB.)
More than ever, the food industry need understand all the emerging and growing population groups because, as the census made clear, virtually all population growth is coming from these groups. That may mean rethinking assortment and merchandising to ensure your products, services and stores are geared to the population groups you currently serve who, in many cases, are quite different from those you served not many years ago.
It also brings challenges and opportunities when it comes to staffing. We hear many retailers especially, talk about the importance of store staff looking like the communities those stores serve. Based again on what the census found, that means companies are going to have to do a significantly better job of recruiting and retaining Hispanic employees among others.
And a key to that might be ensuring that more members of these emerging groups are in the leadership pipeline in your company.
Certainly, none of this will be easy or will happen instantaneously, but just like those clothing solutions for folks with special needs, the opportunity to build growth in this area seems far too large and important to ignore. And delay at your own risk of being left behind competitors who more quickly learn how to find oil under their communities and a new path to riches and success.
Michael Sansolo can be reached via email at msansolo@mnb.grocerywebsite.com.
His book, "THE BIG PICTURE:  Essential Business Lessons From The Movies," co-authored with Kevin Coupe, is available here.
And, his book "Business Rules!" is available from Amazon here.