Published on: September 14, 2021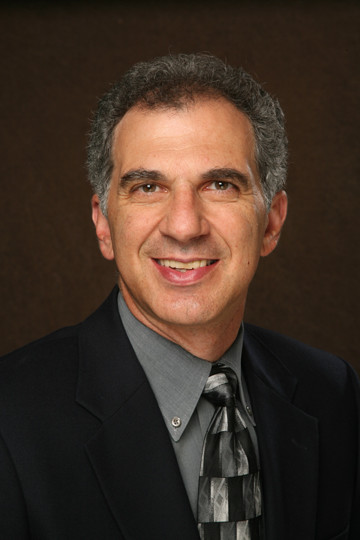 by Michael Sansolo
I don't know what it is about milestone anniversaries, but some how this 20th year since the September 11 attacks seems more prominent than the previous 19 years. For me, it's a reminder of why I love the people in the supermarket industry.
First, a confession: Back in 1983 when I joined Progressive Grocer magazine, I never imagined that in 2021 and the twilight of my career I'd still be with this industry. But I am, and through my years at PG, the Food Marketing Institute (FMI) and now MNB, I've never regretted it.
What I found in these many decades is two-fold really. First, the people in this industry are remarkable in so many ways. And secondly, this industry is never dull. Whatever happens in society, whether demographic changes, eating fads or you name it, it happens in supermarkets quickly. The simple reality is that supermarkets and their products are found in every home, neighborhood, city and town and so in countless ways this industry is the essence of our society.
Especially when times are at their toughest.
The anniversary of September 11, 2001, always reminds me of the most heroic supermarket story I ever witnessed, albeit at a distance of time and space. A few months after the attacks, I was assembling an event for FMI and we decided we needed to say something different about what had just happened.
Working with our production partners at O'Keefe Communications, we hit on the idea to send a camera crew to New York to interview workers at two supermarkets that by chance were located in lower Manhattan, literally in what had been the shadow of the Twin Towers. Those interviews turned out to be powerful beyond belief.
The workers in the stores - what were then two powerful local companies, D'Agostino's and Pathmark - recalled the horrible sounds, smells and feelings of the day. But that was only the beginning.
Those same workers quickly realized the disaster that was unfolding as they watched dazed survivors walk down the street coated in the dust and hellish soot of the collapsed buildings. And the workers at both stores sprung into action.
They ran into the streets with bottles of water to wash the faces of the passersby. Some brought out various eyewash products to help those in desperate need. They gave food and when possible gave anything that could be used for clothing, shoes or bandages. No one had a policy about how to do this, they just did it.
The story that gripped many others and me was actually told by one stores' manager who happened to be off duty on the 11th. When he went downtown on the 12th to check on his store he emerged from an underground subway stop to see a forever-changed skyline. His voice broke down in the interview and every audience that saw the video shed a few tears with him.
I pray we never know another day like 9-11, but sadly I know other horrible things will happen. And it will make me endlessly proud to hear stories of low-wage supermarket workers fighting through rain, snow, floods, fires and even terrorist attacks to get to work and provide an essential community service in good times and bad.
And every time that happens I'll be endlessly proud yet again that I've gotten to spend so much time in the company of truly unsung first responders and heroes.
Michael Sansolo can be reached via email at msansolo@mnb.grocerywebsite.com.
His book, "THE BIG PICTURE:  Essential Business Lessons From The Movies," co-authored with Kevin Coupe, is available here.
And, his book "Business Rules!" is available from Amazon here.