The actor-writer-director-producer-TV host Stanley Tucci is out with a memoir, "Taste: My Life Through Food," that is a breezy, conversational tour through his life as a series of meals. Actually, it is more than that - Tucci has had a diverse career and interesting life, living at various times in places ranging from Florence to London and hanging out with people like Ryan Reynolds and Meryl Streep - but it is the food that gives the book and his experiences an organizing structure.
Recounting his boyhood in a Westchester County suburb of New York City, Tucci writes of the extraordinary meals that his mother would concoct, even on Fridays when the household budget was running thin and "simple, inexpensive fare" would be on the menu,  (His father was a teacher.). The solution would be something like pasta con agile e olio (pasta with garlic and olive oil), which he remembers as being delicious.  I found this to be a little disconcerting because I also was raised in Westchester County, my father also was a teacher, and when our household budget got thin we ate cereal for dinner.
This wasn't the only time I felt that way while reading the book.  He writes of his mother's risotto Milanese and fresh crab;  I remember my mother making way too much tuna noodle casserole and opening way too many cans of beets. (Even now, decades later, I still cannot stomach beets of any kind.)
But I don't hold this against Tucci.  Far from it.  His culinary education, aided by a year during which his family relocated to Italy and advanced by a career that has taken him around the world and to some amazing dinner tables and restaurants, is highly entertaining, and delivered with a kind of arch sophistication that would not be out of place in a Tom Stoppard play.  At every moment, he seems like the kind of person you'd like to have a meal with, in part because the food and drinks would be great,  and in part because the conversation would be be conducted  by someone who is a born and practiced raconteur.
While some memoirists would layer on the tragedies from the beginning,Tucci chooses to mostly deal with his at the end of the book.  His first wife, Kate, died from cancer.  In recent years, he dealt with his own cancer of the salivary gland, which threatened his ability to eat and speak normally.  But even these events are portrayed with an understanding of how lucky he is, having remarried (to a woman who seems to like food as much or more than he does) and started a young family.  And, he can eat and taste food again.
All in all, "Taste" is a delight - funny and insightful, with a dollop of recipes, all offered by a born storyteller. And it made me hungry. Constantly.
Longtime readers of MNB won't be surprised by this. I've reviewed a number of Tucci's projects over the years - his Big Night is a favorite movie of mine, and one of the best films ever made about food. And I was a big fan of his CNN documentary series,, "Stanley Tucci: Searching For Italy." To be honest, I've always felt a kind of rooting interest in his career.
I actually met Tucci a couple of times back in the late nineties, when he expressed an interest in directing or producing a screenplay I had written.  There were a couple of days when his producing partner at the time, Beth Alexander, and I did a series of meetings in Hollywood to pitch it to a number of studios.  (Alas, it did not sell.  Oh, well.  It was still a great experience.). And Tucci and I went to the same acting school, the State University of New York (SUNY) at Purchase, though I'm older than he is and was there a number of years earlier (and, unlike him, only lasted a year).
But none of that matters in terms of the pleasure I think you'll get from "Taste." Go get it. Make yourself a martini or pour a glass of wine. And enjoy.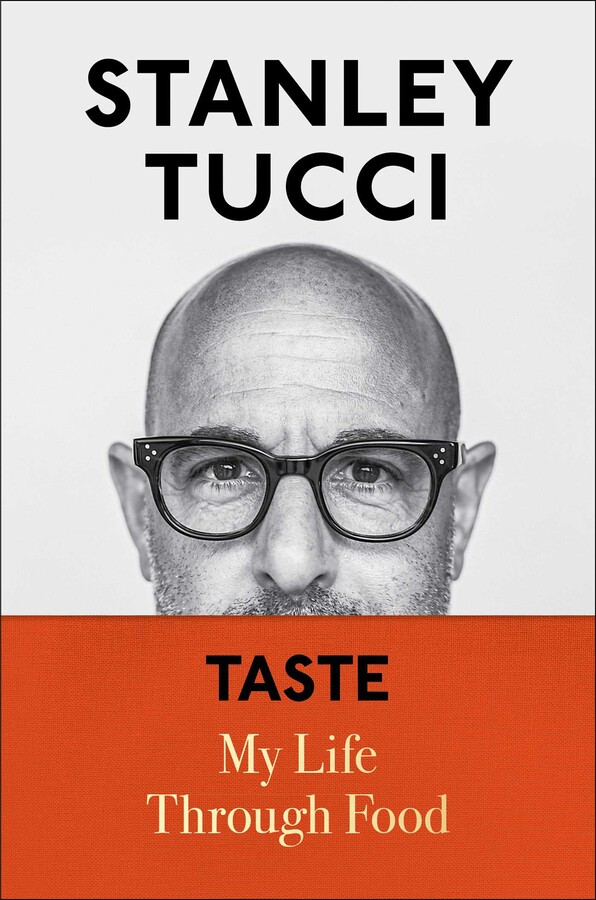 I have a terrific wine to recommend to you this week - the 2018 Morgan Twelve Clones Pinot Noir, which comes from Monterey, California, and is wonderfully intense. I'm reliably told that most people like it with roasted chicken, salmon or some sort of game, but we had it with homemade pizza, and it was delicious.

That's it for this week. Have a great weekend, and I'll see you Monday.
Stay safe. Be healthy.
Sláinte!