Published on: November 2, 2021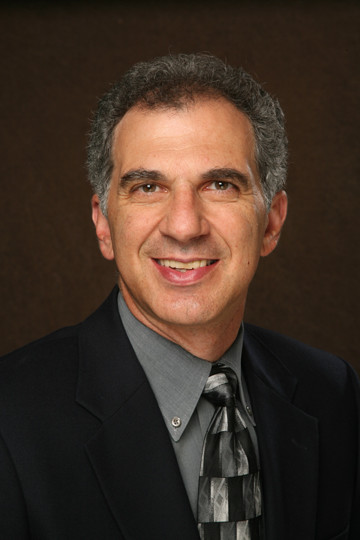 by Michael Sansolo
It's usually impossible to measure the impact of a small gesture when it comes to managing people. Except, apparently, when it comes to the Atlanta Braves, one of the participants in this year's baseball World Series.
An incredible story emerged last week detailing the moment the Braves turned their season around and it's the kind of thing that any business could do. It doesn't require hitters, pitchers or multi-million dollar salaries. Maybe just some spoons, cups and cones.
According to the story from the New York Times, the Braves were struggling through a seemingly lost season when the great change came. At the time, the team was playing in Boston and discovered a soft serve ice cream machine in the visiting team's clubhouse. In the special way that food connects to happy memories, the team embraced that moment and decided that a similar machine in their home clubhouse was essential.
As the story goes, the players decided that Freddie Freeman, the team's star, was the perfect person to make the request. At first the team's general manager thought it a terrible idea that would lead to massive weight gain among his players, but then agreed, recognizing that it might be a way to demonstrate loyalty and respect to his players.
When the machine arrived, the Braves were playing less than mediocre ball and, as we New York Mets fans know, were seemingly out of contention. Certainly the soft serve machine didn't pitch winning games or hit any home runs, but it helped build the esprit de corps that played a part in the Braves' massive surge in the standings and all the way to the World Series.
Managers of all teams - especially in your stores and companies - can learn from this. The soft service ice cream machine was a small, seemingly meaningless gesture. But as the reporting of this dramatic sporting turnaround demonstrates, the machine did so much more.
In many ways it demonstrated management's recognition of the players' efforts and the importance of creating some fun and spirit, along side the work at hand. In that way, the machine was anything but a small gesture. It mattered because of what it meant.
As the Braves' general manager put it, "You need good players, obviously, but I do think you should have an environment that people are happy to come to work every day, whether you're a baseball player or an executive in an office."
So while baseball salaries or trades for hot-hitting players are completely irrelevant to business, the notion of small gesture is anything but. Especially in such strange and unsettling times, there are no doubt countless ways that companies can reward staffers for doing their job and demonstrate caring and listening.
For example, at the recent NACS show, a convenience store operator from southern Louisiana told me how she supplied a few gallons of potable water daily to staffers when the region was hard hit by hurricanes and water supplies were damaged. No doubt, that created some amazing loyalty among her team and certainly gave them added incentive to come to work during incredibly tough times.
We are constantly reminded that staffers are so essential to building a winning team and that while pay matters, work conditions - especially caring and listening managers - matter most of all. Given the current labor shortage with companies scrambling to find help, it's important to remember that the first tool in fighting back comes from retaining your existing staff.
And that begins by creating better workplace, training and improving management at all levels and finding ways to make staff loyalty as important as customer loyalty.
Sometimes it can be as simple as some soft-serve ice cream.
Michael Sansolo can be reached via email at msansolo@mnb.grocerywebsite.com.
His book, "THE BIG PICTURE:  Essential Business Lessons From The Movies," co-authored with Kevin Coupe, is available here.
And, his book "Business Rules!" is available from Amazon here.