Published on: June 2, 2022
The other day I had the opportunity to travel to Philadelphia - hostile territory for me, a Mets and Jets fan - to spend some time visiting a couple of stores with Nicholas Bertram, president of Ahold Delhaize-owned The Giant Company. It has been a while since I'd been in Philly, and I was enormously impressed by the two urban markets I visited: the Giant Riverwalk store, and the Giant Heirloom Market just blocks from the Liberty Bell.
In the video above, I talk about the emphasis on food and willingness to test different formats that I think differentiates the company; I also noticed a real esprit de corps among the front line store employees, who seemed invested in their jobs and roles in the broader company's success.
Below are some bonus pics from my visit…
The GIANT Riverwalk store is on the banks of the Schuylkill River, at the base of one enormous apartment building (which has its own dedicated elevator to the store) and across the street from another under construction - both serving as a natural shopper community for the 65,000 square foot store.  You'll notice in the pics below that the store's produce department accounts for close to 25 percent of the sales floor.  Plus, there is a corridor of foodservice counters, all of which feeds into a self-serve 46-beer tap room.  And, you can tell that the store takes food seriously - there's a display of Killer Brownies sourced from Dorothy Lane Market, and if you carry this line, you are invested in a food-centric mentality.
One other thing.  The size of the store, the width of the aisles, and the depth of the selection suggest that this unit is designed both to serve customers and accommodate shoppers representing GIANT Direct, Instacart, or any other e-commerce provider.  That can be a key asset in an urban setting, and GIANT seems to have it covered.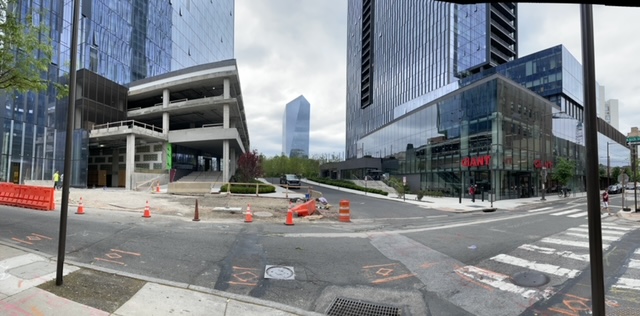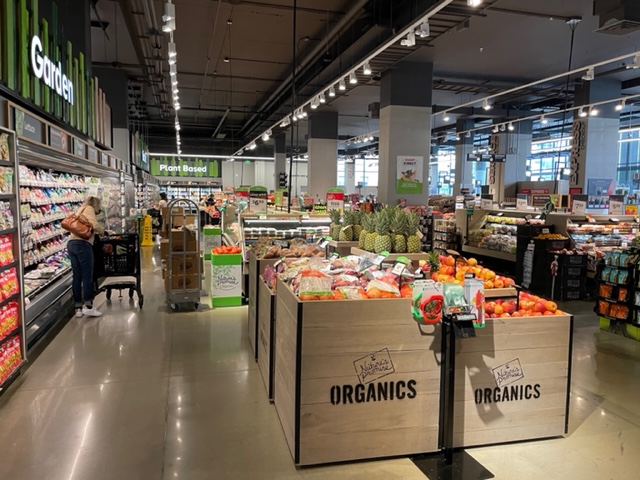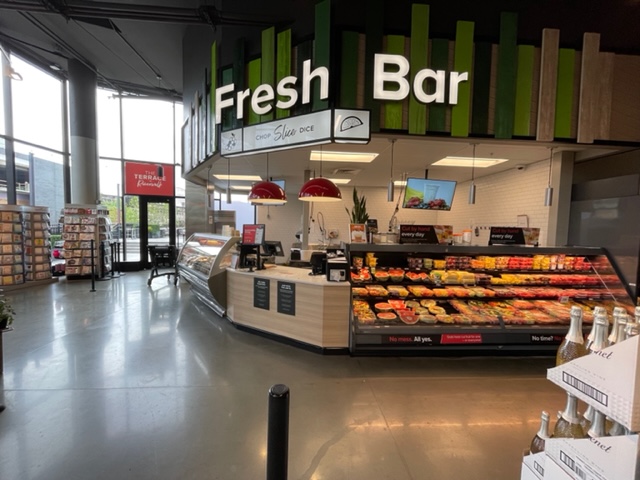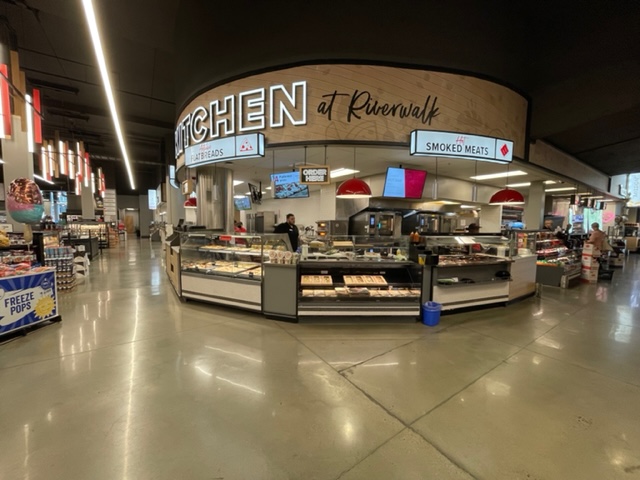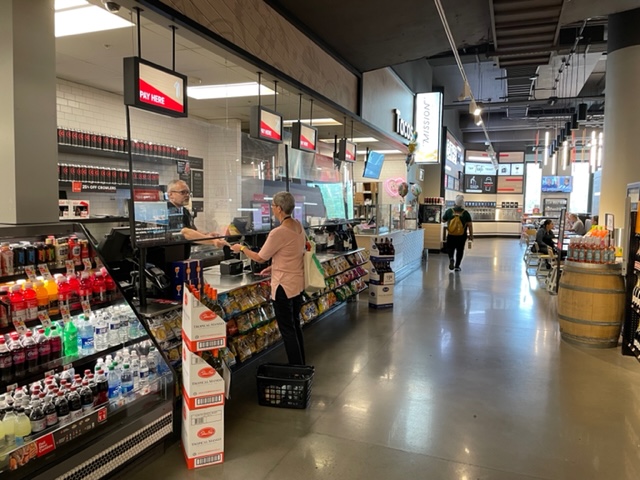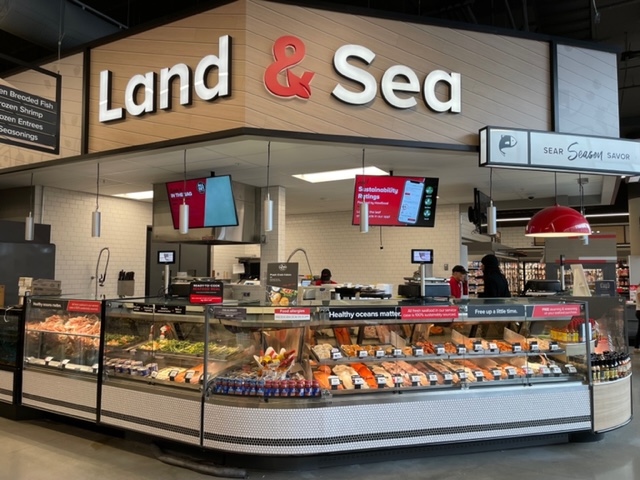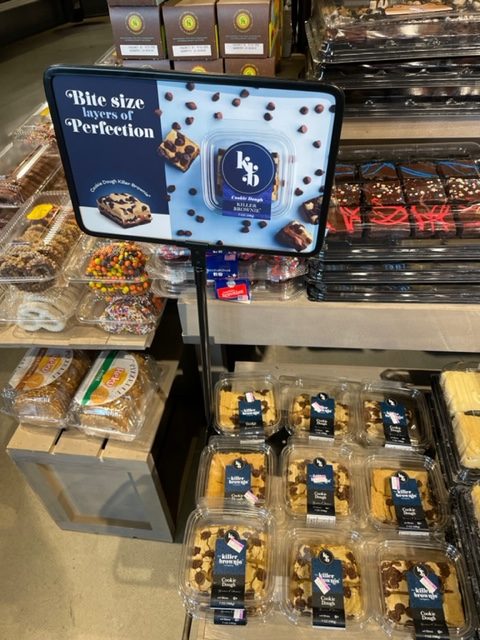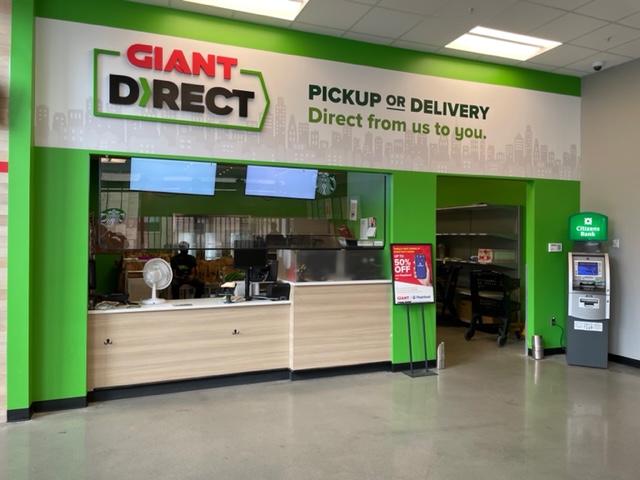 The GIANT Heirloom Market, has a somewhat different orientation - its customers are made up of residents of nearby buildings, employees in nearby offices, and tourists visiting nearby historical attractions.  Which means doing things like selling sushi by the piece, and featuring, adjacent to the beer taps, an elevator lobby with historical significance converted into a lounge where people can hang out, eat, drink and socialize.