Published on: August 22, 2022
It is an article of faith here on MNB that to be successful, retailers have to identify and implement something that differentiates them from all their competitors.  Well, go figure…I found a tasty example of that in the community of Susanville, California, a community of less than 17,000 people about 90 miles north of Reno, Nevada.
Here, BTW, is how the store's doughnut department is portrayed on Facebook: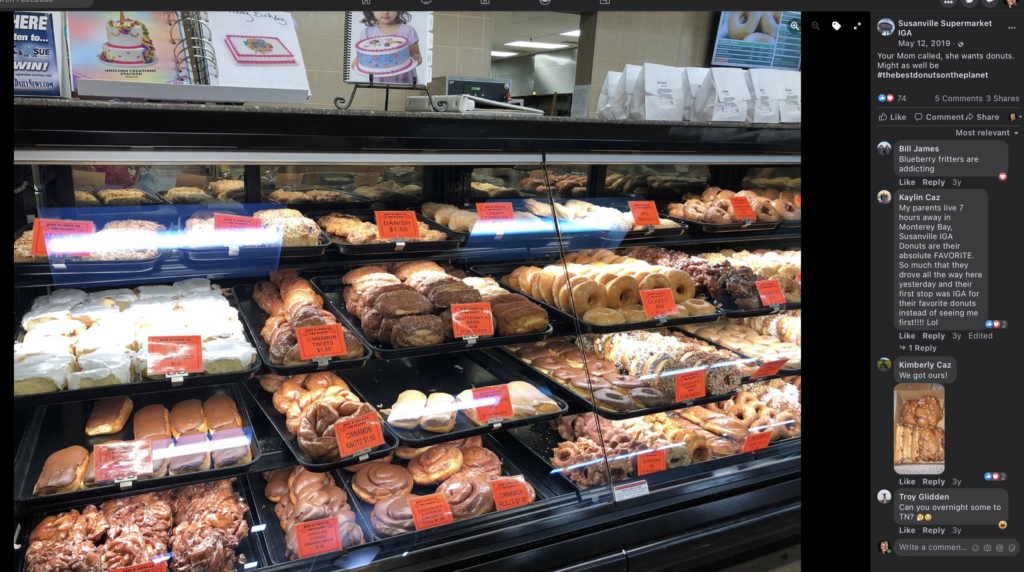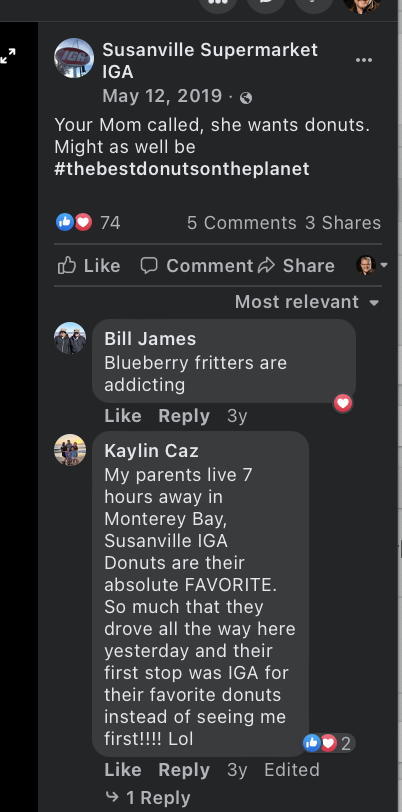 And here's what I found at 9:30 am … a department that was picked over by people who line up as early as 5 am to buy its doughnuts.  That's what I call a differential advantage.