Published on: August 23, 2022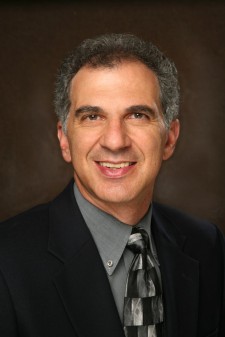 by Michael Sansolo
When it comes to getting a meal on the table, where do shoppers find the better value? It's a question worth considering especially now that restaurants, as Kevin reported last week, are claiming they offer the superior value.
After all, you can drive down to the local McDonald's and chow down on the value menu of $1 burgers, fries and drinks. And yes, for $3 plus tax you have a meal. It's tough to top that, unless you remember (and as Kevin wrote) that price isn't a synonym for value or a satisfactory dining experience.
But with inflation making shoppers more sensitive to pricing, it seems like a very good time to take this issue on directly, rather than let shoppers do the math for themselves. And that requires clear communication and a hard-nosed strategy.
Last Thursday our family got a beautiful glossy ad supplement from Wegmans and in many ways it's a handbook on how to fight back. The message in the ad was simple, pointed, clear and detailed, and echoed on the company's website  "Wegmans Flavorful Meals As low as $2 per serving."

Even McDonald's can't match that price.
Inside the 12-page ad were quick and affordable meal ideas such as chicken and potatoes with frozen vegetables; garlic Parmesan tilapia with rice and broccoli; or even pizza and salad.
The supplement went on to offer suggestions on cost saving ideas for lunch, breakfast, snacking and beverages, with even some health and beauty items thrown in for good measure.
And to ensure no ambiguity, the supplement carried an important message: "We've always believed you shouldn't have to sacrifice flavor for savings. That's why we've worked with our chefs to create meal options as low as $2.00 per serving that are incredible delicious, which you can find at wegmans.com/meals."
Now there may be countless reasons why you might say you cannot run the kind of stores Wegmans does or offer the same level of service. Wegmans has a well-deserved reputation for excellence that few in the industry can match.
However, you do have many of the exact same tools. Sure you might not have chefs, but you certainly have a wide mix of products that you could merchandise as simple and affordable meal ideas that are certainly tastier and far more nutritious that a McChicken sandwich.
You too can look for ways to highlight price specials on national and store brands and you can do the quick math to help shoppers see the incredible bargain that food cooked at home offers. And you can remind them of all the step-saving items you have to make cooking easier than ever.
One of our favorite movie moments feels like a perfect philosophy to consider here. It comes from The Untouchables when Jimmy Malone teaches Elliot Ness how to beat gangster Al Capone. "He pulls a knife, you pull a gun. He sends one of your guys to the hospital, you send one of his to the morgue. That's the Chicago Way."
When it comes to the battle for share of stomach the restaurants are playing hardball. Wegmans doesn't have stores any where near Chicago, but this new ad shows the company is fighting back "The Chicago Way." It's a lesson and strategy others would be wise to copy and quickly!
Michael Sansolo can be reached via email at msansolo@mnb.grocerywebsite.com.
His book, "THE BIG PICTURE:  Essential Business Lessons From The Movies," co-authored with Kevin Coupe, is available here.
And, his book "Business Rules!" is available from Amazon here.