Published on: August 30, 2022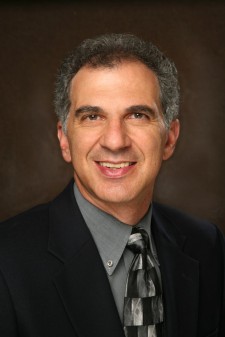 by Michael Sansolo
Here's a painful truth: despite having spent nearly my entire career working in multiple roles with the food industry, I am near worthless in the kitchen. To be blunt, I love eating, but I'm an inept cook.
That reality hasn't impacted me much thanks to my very good decision to marry a woman nearly four decades back who, among her many good traits, is an amazing cook. Thanks to her, my role in the kitchen is simple: I do the dishes.
But my marital bliss isn't the point of this article; rather it's about overcoming things we cannot do. So here's another truth, I'm not good at many things and if you found my old high school teachers they would assure you that I was never meant to speak anything but English.
And they were wrong. Thanks to a business assignment in the past decade, I got to spend considerable time working with retailers in Latin America, which meant I had to vastly improve my Spanish skills. And believe me, I was intimidated by that task.
Then I found an app called Duolingo, which is not only free, but also helps people like me learn to read, speak and understand a new language through fun, simple lessons and the continuing challenge of maintaining a learning streak and, of course, competing with other learners. (I tried some other apps, both free and not, and none compared to Duolingo for me.)
While I'm not quite ready to deliver an entire presentation in Spanish, I can now easily navigate an airport in say, Buenos Aires, or order the correct food in Spanish at any local Mexican restaurant. My daily lesson streak at Duolingo is over 3,000 days and my skills are vastly improved.
But here again, this article isn't about my abilities in Spanish (though I have also dabbled in German, Czech and Klingon. Duolingo can help with all, even for us Star Trek nerds.) It's about helping people overcome their lack of abilities.
For example, Duolingo is about to launch an entirely new educational effort with mathematics, a subject that vexed countless students in school and then adults in real life. The new program, reported by Fast Company, aims to help everyone - from nine to 92 - improve their math skills and based on my experience with languages, I'm betting it will work.
As I read about the new effort on math, it occurred to me that academic subjects aren't the only place where many of us struggle. Perhaps game-like efforts could help in other areas, specifically cooking. A few years back I would have thought Gamification was a weird concept, until I actually dipped my toe into the Duolingo waters. Making learning a game hasn't made me fluent, but it has made me more committed in a way that would shock my 10th grade Spanish teacher.
Cooking is a vastly different skill than math or language, but breaking it down into small parts - the way Duolingo does with language - might help even the least confident cook get a better sense of how to prepare dishes one small step at a time, which in turn would make a lot of self-proclaimed terrible cooks, far more able to start getting some meals on the table.
And for once, we'd have a game that's a true win-win, well at least for the supermarket industry.
Michael Sansolo can be reached via email at msansolo@mnb.grocerywebsite.com.
His book, "THE BIG PICTURE: Essential Business Lessons From The Movies," co-authored with Kevin Coupe, is available here.
And, his book "Business Rules!" is available from Amazon here.