Published on: October 21, 2022
Today, I have a review (spoiler alert … it is an unmitigated rave) of Scott Galloway's new book, "Adrift: America in 100 Charts." The difference between being adrift and lost, Galloway writes, is that when you're lost, you at least know where you are going; if you're adrift, you don't even know that, and he applies the metaphor to economics, culture, government and politics. You may like his prescriptions, but the charts simply and indelibly make it impossible to ignore his diagnosis.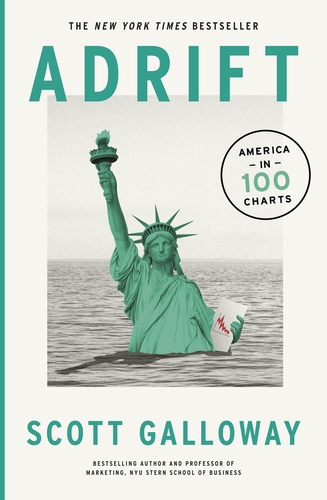 Scott Galloway's "Adrift: America in 100 Charts" is available on Amazon, at the iconic Portland independent bookstore Powell's, on Bookshop.org, Barnes & Noble, and wherever books are sold.