Published on: October 26, 2022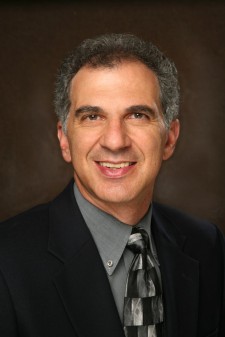 by Michael Sansolo
Stew Leonard Sr. used to advise his staffers to avoid arguing with customers over small issues. Rather, he said, try to imagine how much money they would spend over a year (or years) and consider if the argument was really worth that amount.
It pays to keep that in mind as we think of customer relationships and luckily we have a really clear example to offer. Several weeks ago, Kevin reported on the hostile reception his wife received when trying to get a vacuum fixed at a local shop. The shop owner's hostility was based largely on the fact that Mrs. Content Guy purchased the vacuum on Amazon rather than through him. (For the record, she didn't know that he sold vacuum cleaners, since he'd never marketed that fact and his store window was a mess.)
Now let's consider a very different case. A few years back our vacuum cleaner broke and my wife and I started searching for a replacement. Sure, we could have bought one through Amazon, but we discovered that a local shop was a supplier of Miele vacuums, a highly rated brand. (The same brand, coincidentally, that KC and Mrs. Content Guy owned.). Certainly we could have saved a few dollars at Amazon, but we decided that supporting a local merchant mattered, so we made our purchase.
But let's remember, that a purchase is only one part of the relationship with shoppers. How we treat them is what truly closes the deal.
As it turned out, in our case, the local shop owner is a guy I used to regularly see at the gym. He was delighted to get our business and always showed it by giving us an extra vacuum bag or filter for free when we came in for supplies. And that led to a relationship that I would argue has paid dividends for Steve (the shop owner) multiple times.
First, we were so impressed with his store and his customer service that we began recommending him to people in person and on local social media.
Secondly, and maybe most importantly, we learned his shop also provided carpeting and flooring, so when our mudroom flooded, he was our first call to install a replacement floor. (I have to believe that was profitable.) And it was incredibly important that his staff - both sales and installation - were polite, professional and easy to deal with.
Lastly, when both our adult children in subsequent years told us they really needed new vacuums, our next move was obvious. We visited Steve's store, explained the basic needs of their homes and purchased two more Miele vacuums. By contrast, there is no way Kevin and Mrs. Content Guy would do any of those things with their local shop owner, who berated them for their purchasing choice. I'd bet they never darken his door again.
The bottom line is that yes, we specifically chose to shop locally rather than on-line, but that choice was reinforced by a caring local merchant who always seemed very willing to listen to our issues and offer solutions. In the process he made us loyal and repeat customers.
The lesson is pretty obvious I think. Competing on price against Amazon, Walmart or countless others is never going to be easy or even possible, simply because of their size and endless economies of scale. But even a small operator, and my "friend" Steve is definitely that, can build a point of competitive distinction with a willingness to build customer relationships and by finding a way to provide services and connection that a much larger company may not.
The unpleasant reality is that your shoppers are going to go elsewhere frequently, either on line or in person. Your job is not to scold them for disloyalty, but to build a lasting relationship that transcends your competitive disadvantages. And by doing so, you may end up winning extra business in the long run.
Michael Sansolo can be reached via email at msansolo@mnb.grocerywebsite.com.
His book, "THE BIG PICTURE:  Essential Business Lessons From The Movies," co-authored with Kevin Coupe, is available here.
And, his book "Business Rules!" is available from Amazon here.