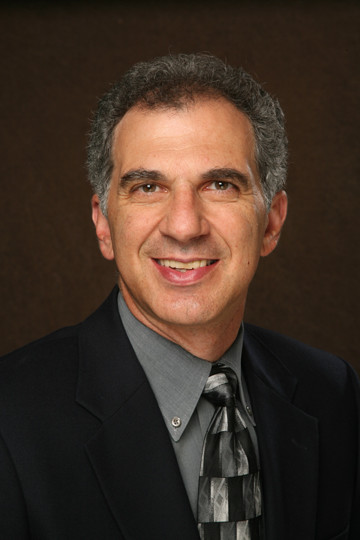 by Michael Sansolo
Making predictions is always a dicey game because no matter how much we think we know there are always unexpected factors at work. (Best current example: the Omicron variant.) There are, however, rare times when the facts at hand paint a clear picture of the future.
That, right now, is the picture for about 25 percent of the US population. For them and all the businesses serving them, a tidal wave is coming and it's easy to see why.
No matter how you feel politically about the recently passed infrastructure bill you have to accept that it is going to bring changes. Hopefully it will bring improvements to roads, rails, bridges and airports. But it also contains a rather important promise: to bring broadband Internet service to the entire country.
If you, like me, live or work in a major city or one of its suburbs, this probably seems like no big deal. For example, I've had fiber optic service for nearly 15 years now, meaning my web service is lightning fast, incredibly reliable and, if I'm being honest, probably used way, way too much.
So it surprised me to learn that one-quarter of the United States is still dependent on dial-up or DSL, services I have long since left behind. An interesting article from Reviews.org lays out the scope of this digital divide.
Consider that the population without broadband is equal to everyone living in 13 states combined, basically everything west of Montana, Wyoming, Colorado and New Mexico. That includes California, the nation's most populous state.
In addition, there are pockets of underserved areas in nearly every state as broadband is most lacking in rural areas.
Let's consider the probable impact of broadband on that quarter of the population. For example, those folks are soon to discover Netflix, which based on experience will completely change their entertainment and sleep patterns. It's likely that local news sources will be heavily impacted as rural residents gain easier access to national news sources.
And let's not kid ourselves; the impact on local retailers is going to be swift and significant. Suddenly, one quarter of the American population - or more than 27 million households - are going to discover Amazon.com. It's highly unlikely that Amazon or others will offer the same speedy deliver services promised in densely populated areas, but they will find ways to deliver.
That in turn means that retailers serving those 27 million households must recognize that the rules of competition are very quickly going to change. It means improving websites and web-based services, quickly learning how to engage through social media and most importantly, recognizing that their competition is no longer the stores they can see down the block or across town. Welcome to the new world.
Yesterday's MNB offered a stark example - a reader who recently moved to Montana wrote about the lack of retail near that new home. Broadband changes all of that.
As the Review.org article makes clear, this isn't a problem simply for small retailers serving these rural communities. Even large chains and pretty much all wholesalers will need to analyze the regions they serve and consider how the infrastructure bill is going to impact them.
The reality is simple: national broadband is coming and that means change and lots of new challenges. Consider yourself warned.
Michael Sansolo can be reached via email at msansolo@mnb.grocerywebsite.com.
His book, "THE BIG PICTURE:  Essential Business Lessons From The Movies," co-authored with Kevin Coupe, is available here.
And, his book "Business Rules!" is available from Amazon here.